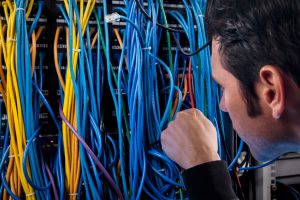 Mainbrace Technologies, Inc. has provided technology services to the business community and government entities for many years.
Enterprises today must compete on a number of levels, and technology is a critical key among them. Organizations that are able to quickly develop and deploy applications to solve critical business needs are more likely to have a competitive advantage. From organizations facing applications to internal programs that drive business processes and systems, the more rapidly a company can technologically adapt to swiftly changing requirements, the better chance it has of winning the market share.
Armed with the strength of this philosophy, our professional staff endeavors to quickly establish a clear line of communication with decision-making members in the corporation in order to obtain a clear and salient set of goals and objectives to help define the outcomes you have articulated.
Some of the technology challenges that we have embraced and continue to refine as the needs of our customers change are Enterprise Solutions, Facilities Management, Domain & Email Hosting, IT Consulting, Network Design/Setup, Web Development, Video Surveillance/Security.
If you have a different technology application that stimulates your interest, please consult one of our professional staff members and we will do our best to deliver a working solution for you. As always, if it matters to you, it matters to us!
INDUSTRY SPECIALTIES
Although we service a number of different industries the following list outline areas where we have significant abilities.
SCADA (System Control & Data Acquisition)
Hospitality Industry (Reservation Systems, Time Share and Accounting)
Construction (Job Costing, Project Management, Accounting Systems)
Retail Point of Sale
Membership Programs
E-Commerce Development
Court Systems
Time Management Systems (Attorney & Accountant)
Web-Based Project Management