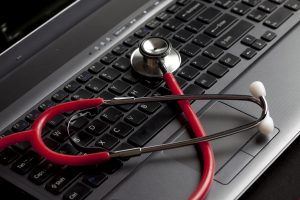 Receive personal assistance from our staff — In-shop repairs, analysis and consultation.
COMPUTER SALES
We are proud to offer several major computer brands in our retail outlets. Among them are Hewlett-Packard, Lenovo, Acer, and Asus. We also stock a large variety of components, parts and accessories. If we don't have your item in stock, we can get it in about 48-hours.Please stop by either our Gold Beach or our Brookings store, we are open 9:00 to 5:00 Monday through Friday.
SERVICE & REPAIR
Our professionals will quickly assess problems you are having with your computer and provide a plan for fixing them. No work is performed without your prior approval and over 99 percent of our customers are able to pick up their systems within 48 hrs.
Mainbrace Technology recognizes the importance of having a reliable and efficient computer and to facilitate this, we stand behind both our hardware and software to ensure that you are receiving a good return on your investment. We do this with our 90-Day Warranty.
SIX-PACKS (6-POINT CHECKUP) & VIRUS REMOVALS
We have a resident technician specialist who performs an in-depth analysis of your computer by performing a "6 Point Checkup" which focuses on major functions affecting the overall performance of your system. Which includes the following:
Clean and Vacuum: Over time your computer attracts dust and grime. This can reduce the airflow through your machine and cause overheating that can lead to shortened hardware life. Your computer is physically cleaned prior to any "bench work" that is performed.
Antivirus Check: Most computers come from the manufacturer equipped with trial antivirus software. We make sure that your computer protection is a good match for your hardware and your use.
Enable Basic Security: We check to make sure that your firewall is active and that it is properly addressing potential threats.
Perform System Updates: Not all updates always go smoothly. Many of these updates have broad reaching effects on your computer and can significantly change your interaction with your PC. We make sure your PC is current and running correctly after these updates.
Remove Unwanted Programs & Trial Ware: Many computers come from the manufacturer with trial ware and software you never intend to use and seems impossible to remove. We make sure that your computer has what you need and we eliminate unwanted software.
Optimize Performance: We check for and address disk errors, remove temporary files, re-arrange your data for better, faster access. Adjust your Internet settings for better disk performance.
Upgrading Operating Systems & Software Updates: Mainbrace Technologies, Inc. partners with Microsoft Corporation, which gives us the distinct advantage of being able to access the newest releases of their software. Because of this, changing from the previous operating, system Xp/vista, to windows 7, 8 or the most recent release of Windows 10 is a process we are confident in doing.
Before Mainbrace performs any Operating System upgrade, we thoroughly test and analyze how upgrading will impact the system and the stability of the software. Typically, we use and test these releases to determine reliability. Once upgrading is accomplished, we incorporate the software updates with the Operating System.
TECHNICAL SUPPORT
Home Network
A home network will let you share high-speed Internet access with any computer in the house – the spouse's, the kids', even visiting Grandma's MacBook is within reach. A network lets you control what the kids are doing on the Web, share data and multimedia files across all your computers, automate backups for all those computers and even use Webcams to see what that new puppy is doing in the living room while you're at work. With a network, the bedroom computer upstairs can print to the color printer in the downstairs study and the media PC in the living room can show a movie on the PC-connected TV in the master bedroom.
If you are thinking about installing a home network in your home, let our experts save you time and money by doing it right the first time.
Virus & Spam Removal
Internet technology has brightened the world of every computer addict. As with any addiction, comes the most frightening nightmare: "what if I lose all the data, pictures, music and everything else that I've spent hours putting into this computer"?
Well, Mainbrace Technologies has two "security blankets" to allay this dreaded thought. The 1st one is called an Antivirus Check. Most computers come from the manufacturer equipped with trial antivirus software. We make sure that your computer protection is a good match for your hardware and your use. We install an application available directly from Microsoft called Microsoft Security Essentials. Once this is installed, we talk to you about how the system will perform a daily, weekly, monthly or, any time schedule you feel is appropriate for how you are using your computer and the check is done automatically.
For your peace of mind, you can open this program and review just when the last check was done and if there were problems during the antivirus check. It is "worry free". Since we remain committed to our mission statement and know that protecting your computer really "matters to you", we go that extra mile to show "it matters to us" and we perform what is called: Enable Basic Security.
This is how it works:
We check to make sure that your firewall is active and that it is properly addressing potential threats. Spam is frequently contaminated with new and well-known viruses so preventing its "residence" is a prudent protection for your new computer system.
BACKUP, SYSTEM RECOVERY & PROTECTION
MainFocus provides backup and system recovery along with protection of your personal information, computer system and personal files stored on a computer or mobile device including protection from malware, viruses and hackers that strive to gain personal information as you browse online.
This added protection is one of the most valued services that Mainbrace Technologies' professionals provide. Mainbrace can perform all of these services from a remote location, off-site or on-site and are available to both the Consumer and the Enterprise community.