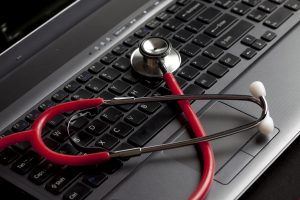 MainFocus allows you to be stress free by enabling protection of your personal information, computer system and personal files stored on a personal computer or mobile device including protection from malware, viruses and hackers that strive to gain personal information as you browse online.
MainFocus, a service provided by Mainbrace Technologies, Inc. includes the following:
MainFocus Provides Managed Backup – Backup your computer's data on a daily basis. Done automatically, no need to schedule or set reminders, we take the worry out of ensuring your computers data is never lost due to a hardware or software failure.
Managed Anti-Virus and Security – Rest easy knowing your computer will remain free from the havoc caused by Viruses and Malware. Vipre™ uses up to date algorithms and detection to keep your computer safe from the latest threats.
Remote Management – Let us keep your computer running trouble free. With our MainFocus remote management tool we can see problems before they become a threat. Our real time monitoring alarms us when any issues arise and we can proactively resolve them before they become a real problem.
Web Protection – Keep you and your kids safe by blocking dangerous websites that can, not only be harmful but also can be a source of Viruses and Malware from attacking your computer.
Mobile Device Protection – Have a Smartphone and want to ensure it remains free from the same threats your computer faces? Our protection will enhance your experience by knowing your device remains free from Viruses and Malware.
A small investment on your part ensures personal managed protection.
You may select one, two or all of the services using our Ala Carte pricing:
Managed Backup – $.70 per month per GB
Managed Anti-Virus (Vipre ™) – $2.00 per month /per computer
Remote Management Tool – $2.00 per month /per computer
Web Protection – $2.00 per month / per computer
Mobile Device Protection – $2.00 per month / per device
Bundled packages are available so talk to Mainbrace Technologies Inc. for details.
Contact us to learn how MainFocus will protect personal information, protect computers and mobile devices from viruses, malware as well as provide system backup.